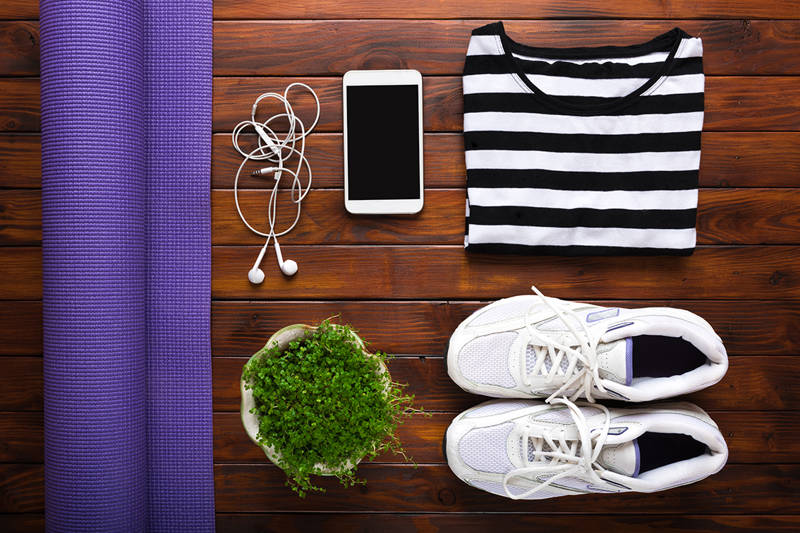 A Millennial's World
Today's young people have grown up in a time of unprecedented technological change, globalisation and economic disruption. Burdened with much more debt than previous generations, millennials – aged 25 to 35 – have very different priorities. 
They have put off big purchases such as cars and homes, but exercise more, eat more healthily and smoke less than their parents.
As one of the largest generations in history, these digital natives are entering their prime spending years and their affinity for technology is transforming retail. They are used to instant access to price comparisons, product information and peer reviews on social media. And they use apps to monitor personal fitness, for banking and investment management.
Meanwhile, faced with a growing and ageing population, the UK government is encouraging people to take more responsibility for their long-term finances. From health insurance to planning for retirement, we are being urged to make our own arrangements.
These factors create a huge opportunity, and some fintech companies have spotted the potential. They are seeking to harness the power of new technologies to boost competitiveness and profitability. Start-ups targeting millennials are beginning to appear, with online financial services including loans, payments, digital currencies and cross-border transfers.
As a provider of technology solutions for financial services, and with experience interacting with 27 million consumers across multiple channels, Equiniti is seeing the changing expectations of customers first hand.
We've come a long way from the days when the milkman delivered to the doorstep and people hired films from their local video store. Now we self-scan a pint of milk at the local supermarket and stream films from Netflix. Similarly, customers are getting used to self-serving and taking responsibility for their financial futures.
Always On
Online customers are particularly demanding. With standards set by the rapid response and delivery of companies such as Amazon and eBay, they want things where and when they need them. They expect financial services to be always on, work first time and be easy to use, so that they can self-serve.
When millennials interact with us, they increasingly expect to be able to do so online, anywhere, any time.
These are huge changes for the financial services sector, which has not moved at the same pace as online retail. At Equiniti, to meet today's fast-changing customer expectations, we're tapping into new technologies such as biometrics, video, speech analytics and augmented reality. We are also using methods such as user labs to drive development.  The aim is to be more responsive to customers, establish direct relationships with them, and build trust.  And we are not alone.
In the US, the NGDATA: 2014 Consumer Banking Survey, found that nearly half (49.4%) of all customer interactions with banks and financial services companies occur online via websites, social media networks, and email.
Only 12.6% were via phone calls. Nearly half (47.4 %) of customers were not strongly loyal to their banks, 26.8% were somewhat loyal and 20.6% neutral or not loyal. Only 20.1% said they were very confident their bank understands them.
Mobile needs to play a bigger role in how financial services digital marketers interact with customers. Frost & Sullivan, expects the number of US mobile financial services users to double from 45 million in 2012 to nearly 90 million in 2017(1).
One fifth of bank customers are digital-only users, preferring to prospect and purchase online, according to Accenture's Banking Customers 2020 report. Accenture's research shows that consumers between 18 and 34 years, who have grown up immersed in digital technologies, are two to three times more likely than consumers older than 55 to want more digital interactions than banks currently support.
In the UK, trust in banks is on the rise. The percentage of respondents to the Accenture UK Financial Services Customer Survey 2016 who consider banks trustworthy rose from 24% in 2014 to 29% last year. This makes them the most trusted of all financial services institutions. But only half of respondents consider their current account provider to be trustworthy.
Accenture's UK survey finds that customers who hold multiple financial products are more engaged and much more digital in their everyday lifestyles – using mobile internet, online payments and online banking services more than less sophisticated financial customers. But they are also harder to please and less loyal.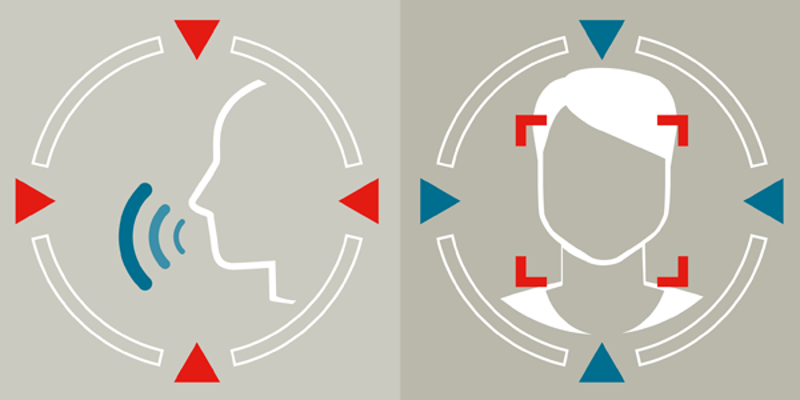 Call Technologies
At Equiniti, the relationship may begin on a business-to-business basis but it is our ability to service the end-consumer that is increasingly the benchmark on which service quality is judged. Our Birmingham contact centre remains our communications hub, handling 2.6 million calls each year. 
Things are changing in Birmingham, and fast.  Our new voice recognition technology helps us analyse calls and identify a broken customer journey or negative sentiment by analysing tone of voice or specific phrases.
By analysing hundreds of calls quickly, we can spot trends and drill down into the root cause.  In addition, we can look for clusters of calls focused on a particular product, thereby ensuring we have the right specialists available to support our customers and enact change quickly.  We have specialist teams in place to monitor, engage and respond on Twitter, Facebook, Instagram and WhatsApp.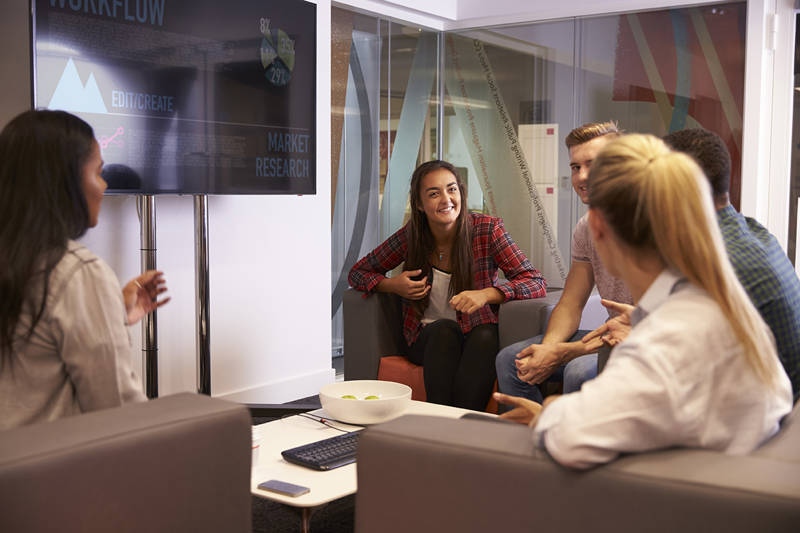 User Labs Improve Customer Focus
Being able to deploy leading-edge technologies means working with partners. We are collaborating with Citi to create user labs that improve customer focus.
The teams define customer "personas" – categories of people with specific hopes, aspirations, desires and preferences – and analyse their approach to investment.
They develop prototype digital journeys on the web and test them in the lab with real customers, observing their eye movements, clicks and responses to messages. This research helps refine the customer journey and improve the experience.
If you design systems around customers, they're far more likely to be loyal.
Know Your Customer
One of the biggest risks for banks is failing to meet their obligations under the FCA's "Know Your Customer" or KYC requirements. This is a tough challenge, given the growing trends of mobile, tablet and online banking, but non-compliance can result in stiff penalties and prosecution. Biometrics – the measurable physiological and behavioural characteristics that uniquely define a person – is ideally placed to help here.  It removes the need for additional equipment, human interaction, complex passwords and pin numbers while lowering operational costs. 
In partnership with US-based Daon, we have developed a secure mobile biometric authentication and identity system that is easy to use. Its capabilities range from documentation verification to facial and voice recognition. In a recent study, 84% of customers of the Texas-based United Services Automobile Association selected biometric recognition over pin.
Augmented Reality
We are also using augmented reality for companies such as DS Smith; a packaging business. AR can bring messaging to life, make content accessible and drive engagement in schemes such as employee share plans. At DS Smith, we helped create posters and brochures using an image, or 'trigger', which 'come to life' and allow employees to view a video presentation to find out more about the scheme and then click through to the online application portal. 
Equiniti Collaborations 
Collaboration is essential in such innovations. Equiniti worked with Lumi, a supplier of real-time audience engagement technology and provider of AGM voting software. In June 2016, this joint venture enabled us to deliver the UK's first electronic AGM, for Jimmy Choo, the luxury accessories company, aimed at increasing investor access while saving travel costs.  Shareholders could cast votes using a range of platforms, from Apple's IoS and Android to desktop applications.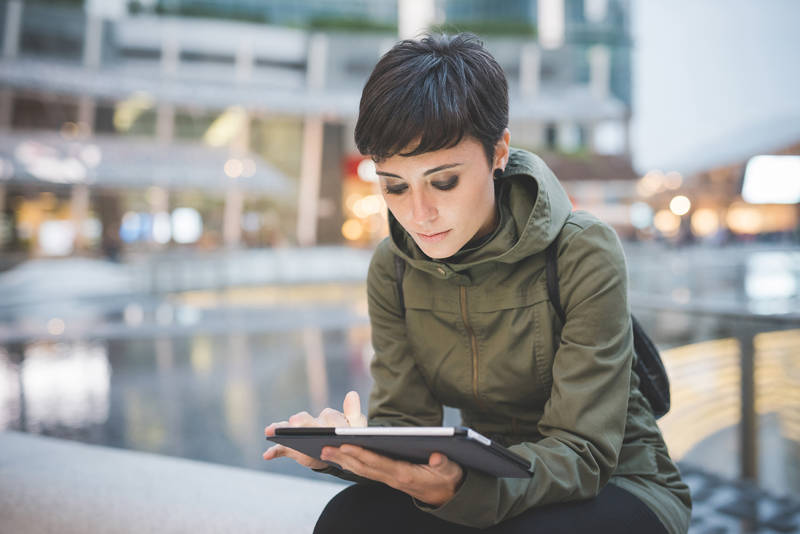 Where To Next?
Customer expectations will continue to grow and financial services companies will need to adapt. Technology is the key, but no single organisation can deliver everything.
Partnership and collaboration will be essential for organisations that want to survive and thrive in the years ahead.
---
References 
(1) Frost & Sullivan: An Insight Into the U.S. Mobile Financial Services Market (#9838-65, March 2012)
GET IN TOUCH
Talk to our team of experts to find out how Equiniti's solutions can help your organisation
Contact us